Since 2002, Nook & Cranny has partnered with people who are very interested in getting to know you. We all highly value relationships. We believe great relationships are built through trust, respect and common courtesy. By doing so, our hope is to develop an enriching cooperative relationship that you will benefit from for years to come.
All of our Lifestyle Assistants are trained in Professional House Cleaning, Decluttering & Organizing, Errand Running, Day-of Event Assistance and can even be your Personal Stylist. Each of us have comprehensive knowledge of how Nook & Cranny's menu of services can bring balance to your busy life.
Nook & Cranny begins with a free consultation where one of us visits your home to develop a plan and customize our services to fit your needs. We'll email you a plan that includes: your priorities, frequency of service dates, costs and what services will be included to help you achieve your goals; be it to sell your house or make it a home. We are ready to help.
Contact or call us today (612) 823-2018!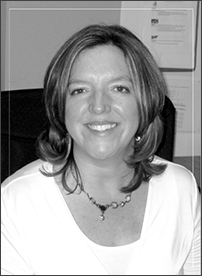 Rhoda Mehl
Nook & Cranny founder